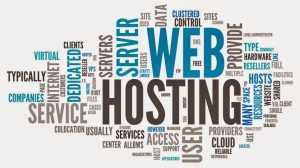 Hosting service companies make websites accessible via internet through providing technologies and services needed for those websites to be viewed on the internet. But today's hosting service providers face so many challenges due to faster technical advancements as well as growing internet usage.
Here, we – Team Nodericks – are trying to put some light on this issue.
Hosting datacenters are getting replaced
Owning data centers will be costlier for smaller companies because of the need to buy own servers. This resulted in renting server power.
Mostly, the services supported by on-premise data centers are those which cannot be supported elsewhere and those which are economically efficient on the premises itself. These factors have limited the advantages of traditional, on-premise data centers compared to newer technologies like cloud computing, IoT, etc..
For more clarity, check out our other blog posts here:
Data centers – https://www.nodericks.com/data-centers-overview/
Cloud computing – https://www.nodericks.com/cloud-computing-hosting/
IoT – https://www.nodericks.com/iot/
But increased security risks associated with these technologies give an edge to traditional data centers over them, still.
Necessity of superlative customer service
As per market research predictions, the hosting service industry is expected to grow by 7% per year. Hosting service providers must be able to withstand an increase in demand. Ensuring timely, effective hosting support to result in customer delight is a must. Enormously increasing security risks in this new age digital world has made robust hosting support no different from hosting service. So, providing high-quality technical support is the foundation to offer smart hosting service today.
Want to know the qualities to look for in a high quality, dedicated, technical support team? Check it out – https://www.nodericks.com/finding-high-quality-dedicated-technical-support-person/
New IT policies
This year, a significant regulation related to data privacy/security has been released – GDPR, which can have business impacts, especially to those dealing with to European clients. The government, as well as end customers, expect solid privacy from the companies, and on failures, there can be grave consequences.
Get an idea on GDPR here – https://www.nodericks.com/buzzword-talk-gdpr/
Hosting companies should be cautious about the government / legal rules and regulations; Business processes (mainly related to customer data collection, usage and its protection) should be streamlined in line with these regulations.
Emergence of additional services
Newer technological advancements have generated new services. Some of the additional services hosting service companies can offer are,
Security services – HTTPS, SSL, etc.
ECommerce support – Installing plugins, implementing shopping carts and payment services, etc.
Web designing (as well as SEO).
Online help – like helping customers to achieve their ideas on the website.
Managed hosting is a perfect example of an end-to-end hosting service. In fully managed  hosting, the web host will be providing backups, system updates, managed backups and help desk services in addition to basic traditional hosting.
Leading hosting service companies are providing additional services like the above.
Our blog post on 'AWS Elastic Beanstalk' – https://www.nodericks.com/aws-elastic-beanstalk/
Providing additional services will help hosting companies to overcome challenges from popular trends like Do It Yourself (DIY) website building.
Price Competition
Increased number of players, as well as the need to provide a variety of services, have given rise to price-war in hosting services. To overcome this, hosting service companies should provide price based services keeping an eye on their costs and efficiency. Providing offers can also help – like, giving short-term discounts to attract customers.
Adopting proper business strategies will surely help hosting service providers to overcome challenges and succeed.
Have a quick overview on hosting services and smart hosting support here !! – https://www.nodericks.com/hosting-service-hosting-support-overview/