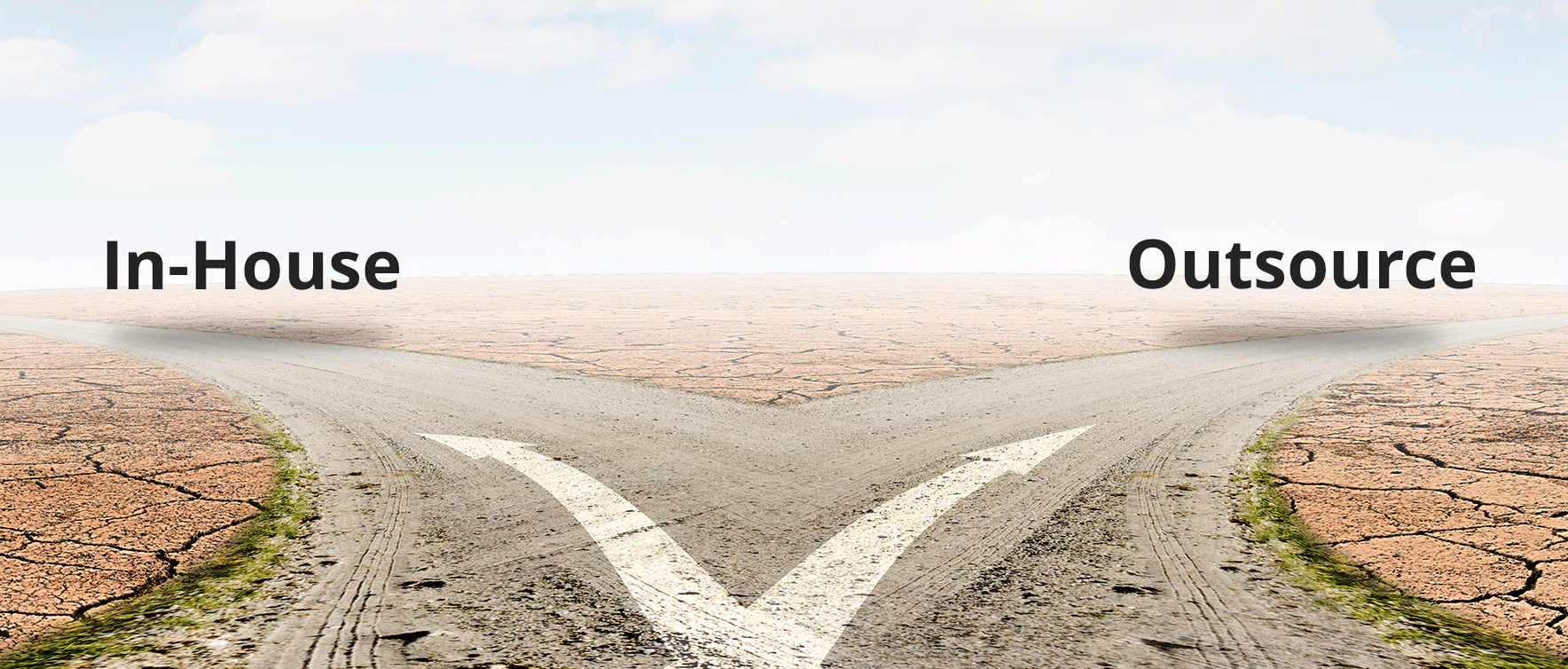 Outsourcing is the business practice where a company (say company-X) hires another company (say company-Y), to perform certain tasks. These tasks might have been previously executed by the company-X's employees itself.
IT outsourcing is the use of external parties for effective delivery of IT-enabled services. IT outsourcing involves subcontracting IT functions like Application development /support, Web hosting /development, Technical support /help desk, Database development /management, etc..
Mainly IT outsourcing is done to take benefit of lower costs / a more favorable working environment like climate by moving certain IT functions to another geographical location. Another advantage is the company to which outsourcing has been done can have a higher technical skill set, making themselves better at a given IT function compared to the employees within the outsourcing organization. But, issues like reduced quality of service, language as well as cultural barriers, time zone differences causing barriers to coordination, etc. becomes the disadvantages of IT outsourcing.
But like any business practice, we need to set certain checklists and strictly follow them while IT outsourcing. These checklists can be listed as the following :
1.      Keep a balance between budget and business requirements – Mid to large enterprises can opt for outsourcing IT help desk services (B2B models) when in need and smaller ones can opt for economical or lesser-budget (B2C model).
2.      Clearly define the business tasks which are getting outsourced – Have a clear cut idea and definition of the IT tasks which are getting outsourced. Understand that very high risk is involved in outsourcing critical IT tasks. It is safe to transfer those tasks which are repetitive or less critical and keep the critical tasks with the in-house IT team of the company.
3.      Proper inquiry /screening – Most important checklist. There are numerous companies who do outsourced services.
 3.a) To maintain high service quality, every company should do a screening based on the technical expertise, clientele, and offers of the third-party before outsourcing.
  For example: Check whether they provide a signed service agreement (To clear legal and financial guidelines), Check for their emergency charges (To be ready for higher payments in case of an emergency), Check whether a comprehensive network assessment is included (A well-documented network overview can always avoid confusions).
 3.b) To have effective communication, response time and customer handling skill set of the third-party team must be thoroughly evaluated before outsourcing the IT tasks to them.
 3.c) Additionally, a proper inquiry should be done in the market before signing the project, to understand the third-party's reputation.
4.      Check for strong world wide presence – Nowadays, businesses cross geographical boundaries. Third party companies with flexibility in terms of geography (presence in various geographical locations), infrastructure (mainly to ensure uninterrupted support) as well as language (multilingual capability) will surely have an added advantage. Check for this while considering outsourcing.
Following these checklists will make it possible to finalize on a most compatible outsourcing partner and service. This will leverage maximum advantage out of the outsourcing and can increase business efficiency.
Are you looking for a technical support partner?
Come, talk to us – Nodericks Technologies – 'Your robust, 24/7 tech support'.